Destiny Klark

Information

Full Name

Nickname(s)

Gender

Date Of Birth

Eye Color

Hair Color

Destiny Linda Klark




Female

January 20, 2003

Blue

Dirty Blonde

Network

Family




School

Affiliation(s)

First Episode

Portrayed By

Rachel M. Klark (Mother)

Jerry Mark Klark (Father)

Degrassi Community School

N/A

N/A
Destiny Klark Is Starting Her Year As A 7th Grader At Degrassi Communtiy High School Along With Bestie, Cameron Baker-Nelson, Good Friends, Hayden Thomas, James Thomas, And Zach Thomas. Destiny Is Mostly Seen As A Shy And Naive Little Girl With A Cute Smile That Can Possibly Stop The World But To Her. She Mostly Describes Herself As Independent, Creative And Cute. She Is Most Inspired By The Entertainment World, Wanting To Be A Movie Star/ Fashion Designer When She Grows Up. Despite Her Bestie's Relationship With Emma Nelson-Mason And Spinner Mason , She Mostly Looks Up To Emma's Bestie, Manny Santos . Destiny Resembles And Is Portrayed By Singer And Actress, Christina Aguilera.
Early Life

Edit
Destiny Klark Was Born January 20, 2003 In Toronto, Canada to Her Mother, Rachel M. Klark And Father, Jerry Mark Klark. Destiny Was And Is A Very Active Girl, She Would Always Be Drawing And Writing Her Fantasies And Dreams On Paper And Tape them to Her Wall, She Was Very Outgoing And Creative In A Way And Very Unique. She Started Elementary At Westfield High And Before Graduating From There She Met Bestie, Cameron Baker-Nelson And They Formed A Friendship. In 6th Grade She Also Became Friends With The Thomas Twins Along With Cameron And They Both Started A Friendship Group.
Appearance
Edit
Season 1
Destiny Usally Wears Cute Decorative Shirts, Jeans/Pants, Sneakers And Cute Little Vests. She Is Usually Casuall Wearing Like Cameron But A Little Dressy As She Adds Blouses And Sometimes Wears Skirts. She Also Most Keeps Her Haird Down And Curly. She Also Wears Jean Jackets And Shorts.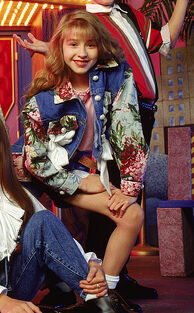 Destiny Most Likely Is Similar to Former Degrassian, Manny Santos Who She Looks Up To Professionally.
She Is The Most Creative Out Of Her Friends.
She Wants to Be A Movie Star Or Fashion Designer When She Grows Up.
Cute Boys Are Her Weakness.
She Has Big, Cute, Obsessive Crush On Degrassi School Mate, Matt Stevenson (Along With Best Friend, Cameron Baker-Nelson ).
She Has Very Over Protective Parents.
She Would Most Likely Major In Fine Arts When She Goes to College.
Relationships
Edit
Friendships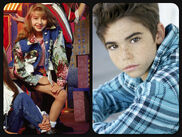 Relationships/Crushes